Prosecutors and other members of the society have erupted in fury after a Los Angeles judge granted a transgender female suspect accused of child abuse only two years in jail.
According to local media reports, the suspect who was identified as Hannah Tubs was a trans woman accused of molesting a 10-year-old child at a public restroom.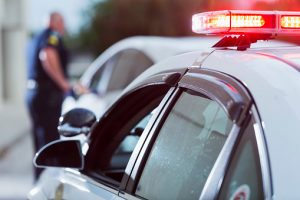 Formerly, Hannah was known as James. But despite knowing her history and crime, she has been given a jail sentence of just two years at a juvenile facility, which is right after she pleaded guilty to the crime of s*xual assault.
Now, the Los Angeles District Attorney General, George Gascon, is reportedly facing criticism after the incident which took place years ago in 2014. And that's because, at that time, he refused to charge the suspect as an adult.
Gascon has gone on to speak about how he was worried that the suspect could be victimized due to her gender identity at the juvenile facility for adults.
Right before he handed down the light sentence, the judge could be seen stating that his hands were tied in the matter due to the city's District Attorney General.
The judge for the case was identified as Mario Barrera who stated the following: "I want to be clear because the filing of a transfer motion is entirely within the discretion of the district attorney."
Prosecutors have erupted with great anger because they proclaim how they had always wanted the accused to stay in the Los Angeles County Jail and face trial as an adult but the DA refused and never went ahead to file the motion that would reportedly move the case out of the juvenile court due to the age of Tubbs during the time when the offense had been conducted.